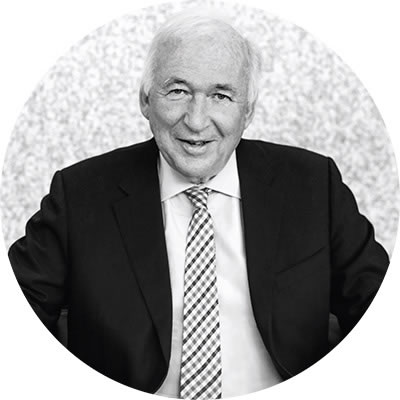 JACK COWIN
CEO & Chairman
Hungry Jacks Dominos
Competitive Foods
LinkedIn: Jack Cowin
Crowned Australia's fast food king, Jack Cowin has created his own recipe for success. Having moved from Canada in his younger years, the founder of Hungry Jack's and chairman of Dominos Pizza has created an immensely successful fast food empire that has reached the global market.
Cowin was once an insurance salesman, who decided to pursue his entrepreneurial desires and open a KFC franchise in Australia. This lead to the idea to create Australia's very own version of the US fast food giant, Burger King. Hungry Jack's came to life in 1971 and nowadays has over 400 stores nation-wide. The parent company, Competitive Foods, now owns HUngry Jacks, Dominos, and some KFC stores. In addition to his already large empire, Cowin also owns beef processing and export company, Consolidated Foods, now the largest meat processor in Australia.
In October 2015, he was appointed chancellor of alma mater Western University in Ontario, Canada. This position of honour has cemented the mark he has left as an entrepreneur and successful businessman, honouring his roots and career beginnings.
He will be sharing his tips and tricks about the industry, from his very own experiences in building these growing franchises. Cowin's incredible drive will inspire and encourage change in the entrepreneurial world.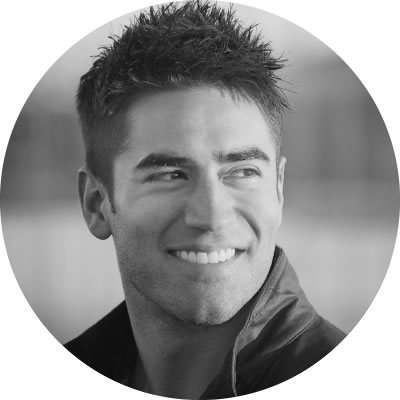 JEREMY JAUNCEY
Entrepreneur
Beautiful Destinations
LinkedIn: Jeremy Jauncey
Jeremy Jauncey is a young, Scottish entrepreneur who has taken advantage of digital tools to create successful businesses and connect with his target audience across the right medium. He is the founder of Digital Health Company, Tictrac, and popular Instagram travel account, Beautiful Destinations.
Tictrac is an app that is based on lifestyle. It allows users to stay motivated and give them the best possible chance to improve their health. This is done by driving health engagement. Jauncey follows what he teaches, and lives a healthy lifestyle whilst he travels around the world.
Jauncey's passion for travel gave him the idea to create a travel inspiration account on Instagram, one of the most powerful social media platforms. Instagram allows users to visually tell stories and take their followers on a journey. Jauncey has utilised this as a vital tool for his business, showcasing travel and lifestyle through the Instagram account @BeautifulDestinations. With over 12 million followers, the account is full of adventurous, bold and unique images that showcases how beautiful our world really is.
Jauncey believes in broadening our outlook on life through travel and exploration. He has taken risks which have only strengthened his entrepreneurial spirit.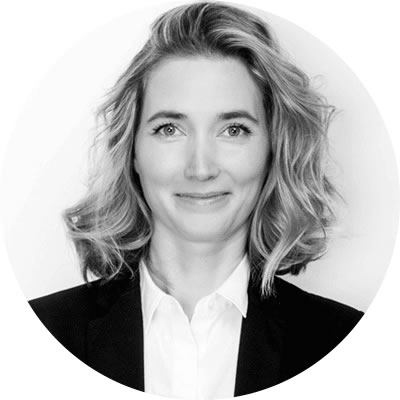 MEGAN BURTON
Entrepreneur
Founder of CoinX
LinkedIn: Megan Burton
Megan Burton is a pioneer in the IT security industry and is well-known for her ability to push the envelope in security and risk management technology. She is the CEO and Founder of U.S based Fintech Company CoinX a company dedicated to the development of technologies surrounding the financial services industry for Banks, Money Service Businesses, and Payment Service Providers.
Former Chairman of the Board for Atlanta-based internet and security consulting company, SeeGee Technologies. In 2004 Megan founded the company as it grew to become one of the South East's Premier Security Service Providers to the Fortune 1000 companies. Megan has received a number of prestigious awards and has been recognized for her advocacy of women-owned businesses, as well as her significant contributions to civic and community causes.
An activist to a number of national and Atlanta-based organizations and a mentor to other women business owners. Megan has received a number of prestigious awards and honors and has been formerly recognized by Women in Technology, Greater Women's Business Council, NAWBO, and CRN. She is a serving member of the board for Barwick Bank and Chairman of YPO Atlanta.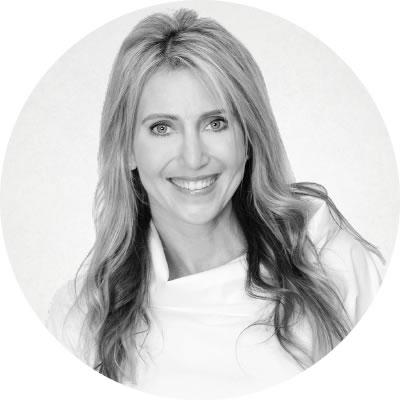 MELLISSAH SMITH
Marketing Eye
Serial Entrepreneur
Writer
LinkedIn: Mellissah Smith
Mellissah Smith is a modern day business leader who is internationally successful through her business ventures, with over 20 years of experience in the marketing and technology industries.
Smith has a creative flair and strong sense of innovation, and has developed a great deal of knowledge in the marketing field. She found a need for small to medium-sized businesses who desired affordable marketing consultancy firms, and is now the founder and managing director of Marketing Eye. As a marketing consultant she has successfully helped to develop strategic marketing plans for an array of brands.
This led to Smith founding The World Incubator. This is a non-for-profit business that supports local entrepreneurs in the in the rural town of Charters Towers. She understands the importance of giving back to the community and has the ability to do so, especially with this passion project. She aims to help those of Charters Towers to put their ideas into action and create more businesses through innovation and creativity.
Not only is Smith a highly successful entrepreneur and marketing expert, she is also a riveting author, writer, public speaker and technology innovator. Smith is Editor in Chief of marketing/entrepreneur publication, Marketing Eye Magazine & writes for a number of editorials including Business First. She has written books on marketing, and also publishes her own blog daily, that receives high high amounts of traffic.
Smith hard work ethic allows her ideas to continuously grow and achieve every goal she sets. She is a fantastic example for women in the industry and an inspiration to those around her.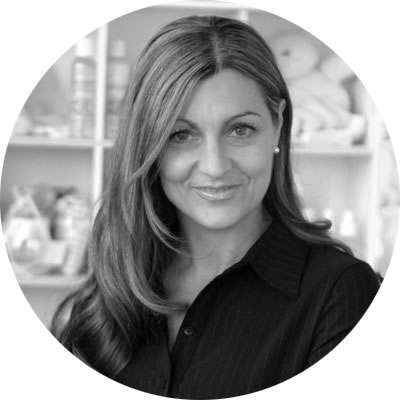 CATHERINE CERVASIO
Aromababy
Founder and Managing Director
LinkedIn: Catherine Cervasio
Catherine, mother of 2, has always held a keen interest in health and natural therapies, which, in 1994 lead her to launch her brand AROMABABY. Her brand fell into the market as the first brand of its 'kind', combining the use of natural and organic ingredients with neonatal research.
Catherine holds a diploma in Aromatherapy and is a qualified infant massage instructor. She is a respected entrepreneur and public speaker who also dedicates her time to mentoring other woman in business.
Catherine developed her brand AROMABABY to continue as a leader in this field as the worlds first research based organic and naturally focused mother and baby skin care range. She handpicks pure, natural and organic ingredients to ensure therapeutic efficiency and enhancing properties, which has resulted in AROMABABY being introduced to retail channels, hospitals and resorts globally.
In addition to her AROMABABY, Catherine has developed her own company ALUXE, which contains several, leading retail brands including Pure Spa. Her business has been nominated for several awards in both Australia and globally over the years including My Business Awards, Micro Business Awards and the Gift Awards. Catherine has also received numerous nominations for the Telstra Business Woman's Award, as well as a Highly Commended and a Highly Commended Status in the past Australian Achiever Awards.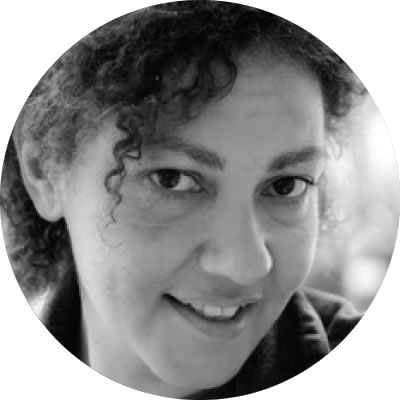 TANIA NUGENT
Entrepreneur
Journalist
LinkedIn: Tania Nugent
Tania Nugent is an Independent Executive Producer, Events and Cultural Curator, Consultant and Presenter specialising in broadcast media, creative arts, live events, sports and culture. With 30 years TV and entertainment industry, her work has been seen in over 45 countries and 22 million homes around the world.
She founded Kids Kona in 1991. From 1994 to 2000, Tania joined the ABC as a news. She received several awards both as an anchor and reporter. She formed film and television production company Kundu Media in 2001. She also anchored and produced for the daily Nexus TV program from 2001 to 2008 and the Weekly Pacific Plus TV program from the 2008 to 2012.
For the past decade, Tania has been working with live culture and music festivals as a producer, curator and project manager for some of Australia's largest arts festivals. Tania also has produced documentaries, awareness material and TV programs for organisations such as Buk Bilong Pikinini, Pacific Institute of Public Policy and the Office of the Prime Minister of Papua New Guinea.
HELEN REIZER
Founder
HRPR Events and Management
LinkedIn: Helen Reizer
Helen Reizer is a public relations and event planning expert, who has made her mark in the beauty, fashion and lifestyle industries. Since founding her company, HRPR and Events Management in 2008, she has become known as a highly respected entrepreneur in the entertainment industry.
After graduating from, Royal Melbourne Institute of Technology, Helen began her career working in fashion and marketing coordination. She has traveled the world implementing events and promotions for VIP's throughout the UK and Europe. Helen has worked with well know celebrities and business people.
In addition to her celebrity filled portfolio, Helen has implemented public relations and marketing for various brands such as the publicity trail for the launch of '7 Things Your Doctor Forgot to Tell You' by Dr Warren Sipser and Andi Lew, Two Hands Agency which engages in public relations for various fashion brands and DG global, one of the largest event companies in Australia. She has worked on the tender for the Shanghai World Expo - Australian Pavilion and has also had her hands in various charities such as Ronald McDonald House Charity Ball in Brisbane, McDonald's convention for March 2009, and the Landscape Architecture and the Breast Cancer Network of Australia for the Australia Institute in October 2008.
Helen Reizer is here today to share her journey as a public relations and event planning guru.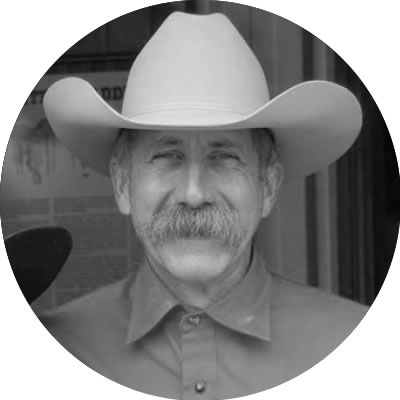 MICHAEL BETHEL
Entrepreneur
Texas Longhorns Wagon Tours
LinkedIn: Michael Bethel
Growing up in the countryside of North Queensland, Michael Bethel began his own saddlery company through the determination to teach himself the fine craft of saddle making. He was able to turn his passion into a successful business that is continuously expanding.
The saddlery sells an array of custom saddles. It all began when there was a growing demand in the market. Self-taught, Bethel bought a book on saddle making and developed his technique with hands on experience. After he began the company, he moved with his family to a farm where they bred Texas Longhorn cattle.
Bethel soon met Dale Harwood in Australia, an accomplished saddle maker from the US. This motivated Bethel to move to the US for a few months to further refine his techniques based on the Western way of saddle making. From this moment onwards, the business began to boom and the rest is history.
His passion for creating immaculate leatherwork has lead him to become a very successful entrepreneur and continue building his very own empire. This now includes multi award winning tourist attractions. Bethel and his family have now moved to a 1100 acre property just north of Charter Towers. From this location, they now operate Texas Longhorns Wagon Tours and Safaris, as well as on property accommodation for tourist.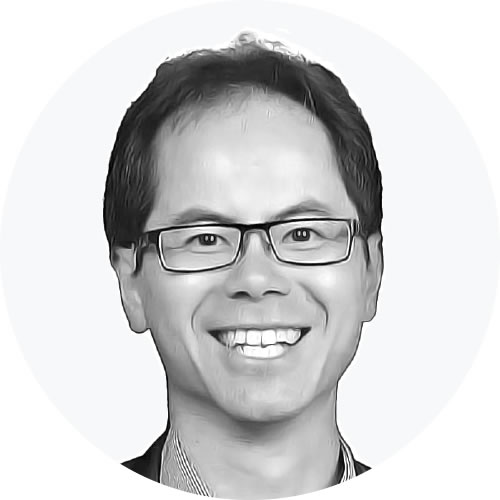 LINUS CHANG
Entrepreneur
Scram Software
LinkedIn: Linus Chang
Linus Chang is a Melbourne entrepreneur with a love for creating software products and a passion for capitalising on business opportunities through innovation and marketing. His software has sold over 100,000 copies and is used in more than 145 countries.
Linus started programming computers and building electronics at the age of 8, and that started his passion for technology. Following in the mould of his heroes Dick Smith and Bill Gates, Linus dropped out of University early and subsequently founded his company,
Cortex I.T.
when aged 23.
With hard work his company grew and prospered, winning a commendation at the 2005 Governor of Victoria Export Awards, while sponsoring children through World Vision since 2003. In 2014, Linus started his latest business,
Scram Software
with the mission of solving the security and privacy problems associated with cloud storage and communication.
Outside business, Linus has an insatiable thirst for travel and is a keen hiker and amateur pianist.
KYLIE MARIE ELMS
Entrepreneur
Browco
LinkedIn: Kylie Marie Elms
Kylie was born an entrepreneur. Her first business idea came to her when she was just 2o years old, after begging a company for 3 months to let her work for them in the spray tanning business. Being someone who always had a spray tan, Kylie found it annoying when it started to come off and left patches. So, she came up with a spray tan remover product and sold it to the company that she was working for, SunFX. The product, SunFX Tan Remover, is sold around the world.
When she was 23 years old, she approached Bleach Bright with a business idea as she felt that they could do better than what they had achieved to that point with distribution and going into retail outlets. Kylie set up distribution and opened the first store in Oxford Street Paddington in Sydney which she owned with Bleach Bright. During that time, she saw a burgeoning brow industry overseas and it intrigued her as to why Australia hadn't taken this concept to the major shopping centres. She started her first Browco Brow Bar, in Bondi Junction Westfield when Kylie was 26 years old. From idea stage to naming, negotiating leases to designing, and manufacturing booths, Kylie put her signature trademark of doing it right the first time, on every area of the business. The business was setup to expand rapidly, and every area of the business was well thought-through. There were no cutting corners, and Kylie went from one store to 8 stores fast. She is now 30 years old and aiming to take the business to 50 stores over the next few years.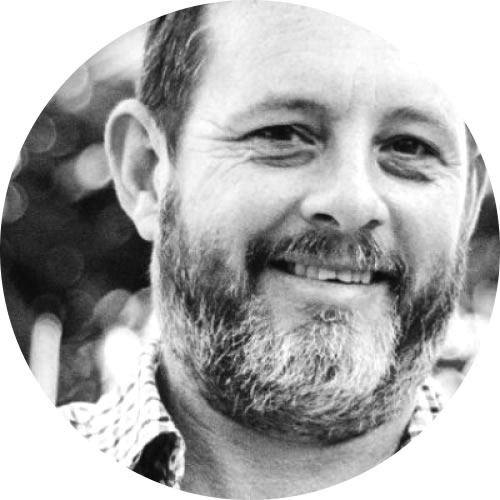 PAUL BURKE
Entrepreneur
AgForce Queensland
LinkedIn: Paul Burke
AgForce has been the unifying voice for Queensland's beef, sheep and grain producers since 1999. Our strength continues through our membership and a strategic vision to secure the productivity, profitability and sustainability of the agribusiness sector.
AgForce provides direction and solutions for our members to overcome challenges and build on opportunities, and links rural and regional Queensland with urban communities through our Every Family Needs A Farmer initiative.
MAYORS ROUND TABLE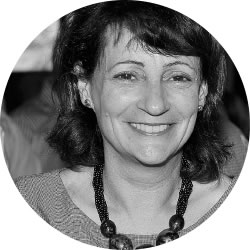 MAYOR JENNY HILL
Townsville City Council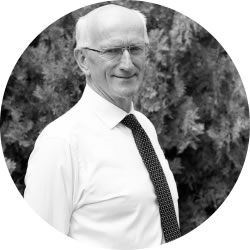 MAYOR CHRIS LOFT
Fraser Coast Regional Council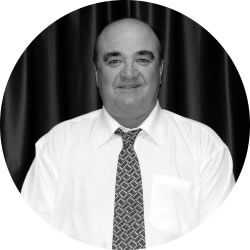 MAYOR RAMON JAYO
Hinchbrook Regional Council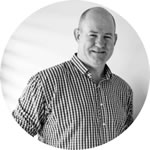 JOE HOOLAHAN
Jesi and INQ